Description
Low Input – High Fidelity (LoFi)
---
Low effort system with predictable, progressive ramp up and a crisp bite point.
---
Reduced Friction – A featherlight lever feel is acheived through a combination of an added glide ring on the piston and sealed ball bearings at the lever blade pivot
SRL – Our Stable Rate Link delivers a consistent lever ratio regardless of reach
Precise Engagement – Each Dominion is factory set to have the lowest dead stroke possible and a crisp bite point.
Built to last – Metal pistons are used to ensure that no matter the terrain or temperature your brake will continue to perform as it did on the first ride
Adjustable Reach – Adjust your lever reach with ease while on the trail thanks to an intuive adjustment knob design
Modal Resonance Cancellation (MRC)
---
FEA-optimized modal shapes of D-Series rotors are intentionally designed to oppose those of Semi-Met T106 and Sintered T100 pads, canceling out noise and vibration.
---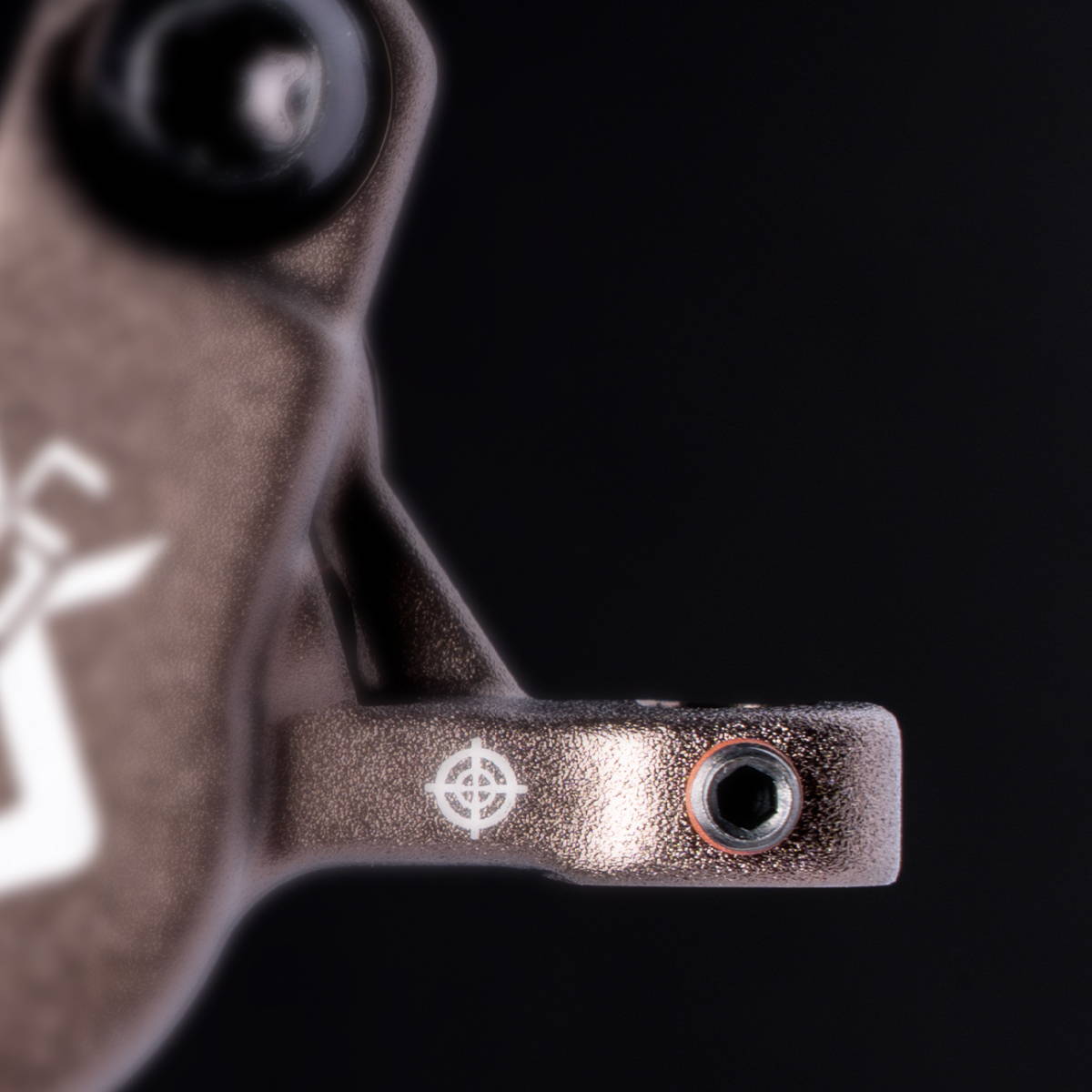 CROSSHAIR ALIGNMENT SYSTEM
PATENTED ALIGNMENT SCREWS ALLOW FOR QUICK AND ACCURATE SETUP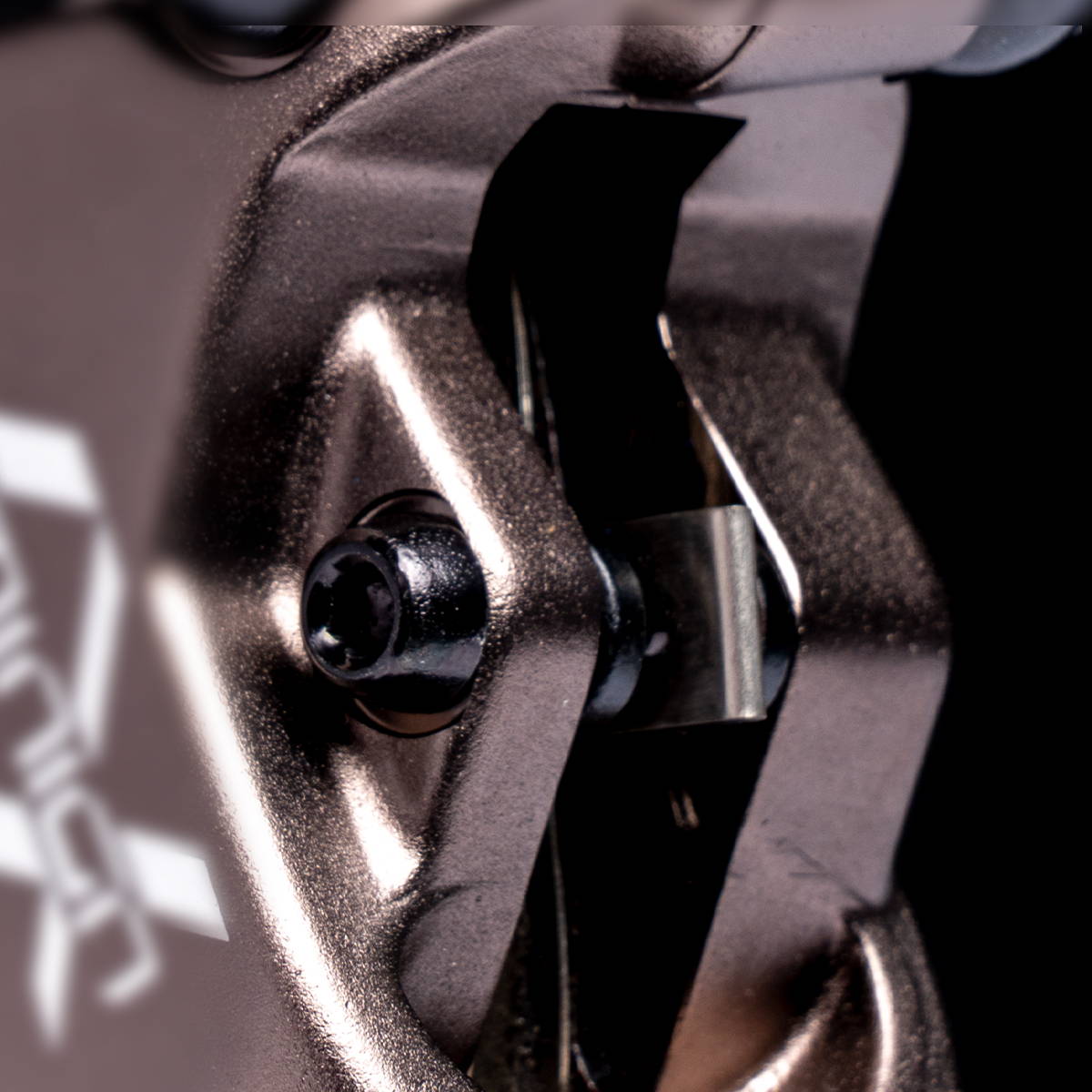 KING PIN
PAD RETENTION BOLT ADDS STRENGTH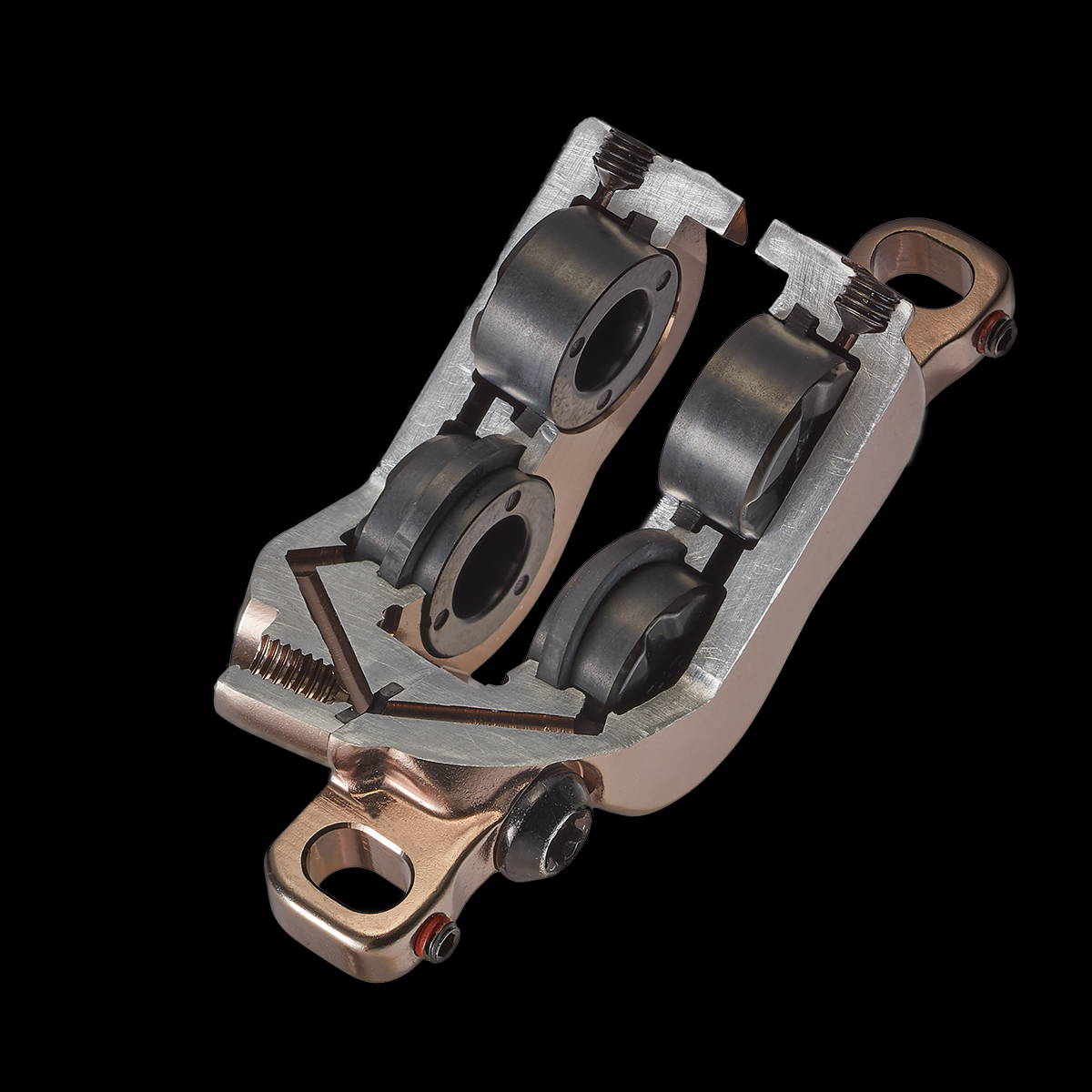 2-STROKE DUAL PORT BLEED SYSTEM
DUAL PORT BLEED PORT SYSTEM FOR MAXIMUM BLEED INTEGRITY.