Description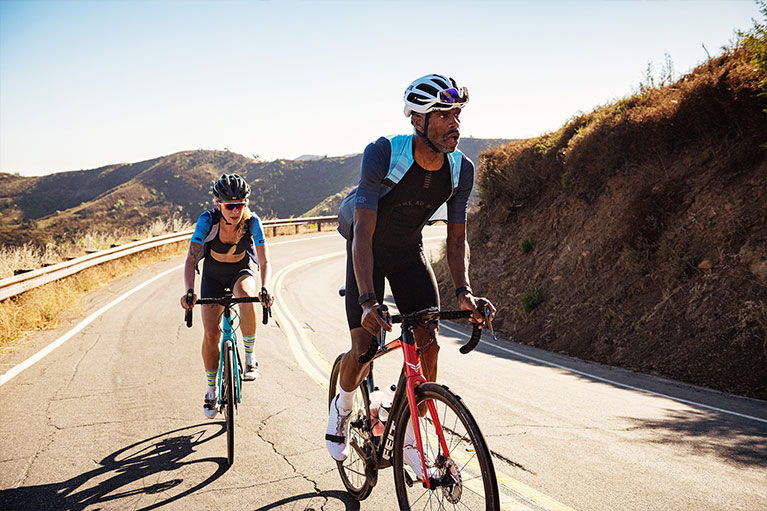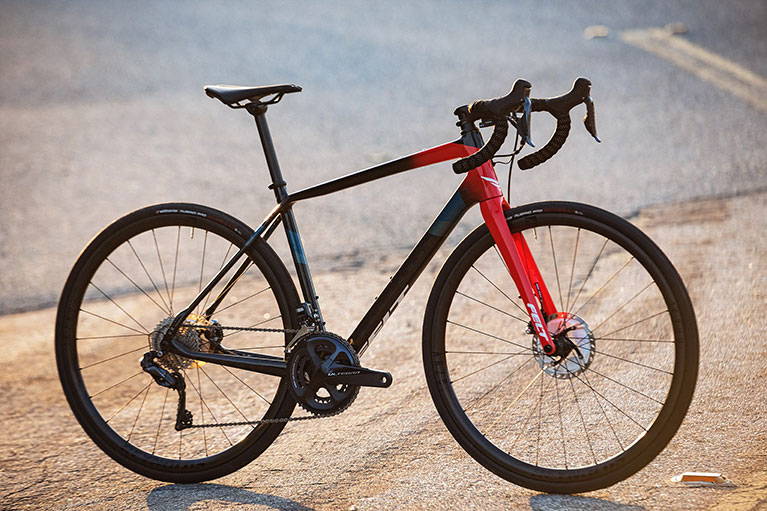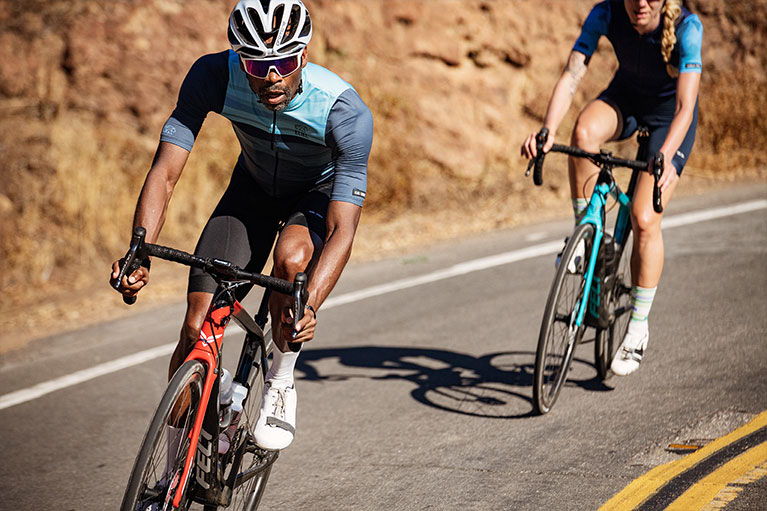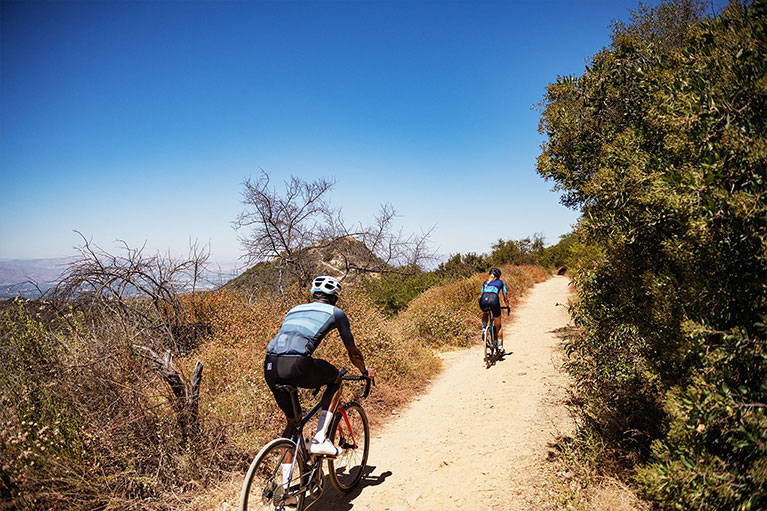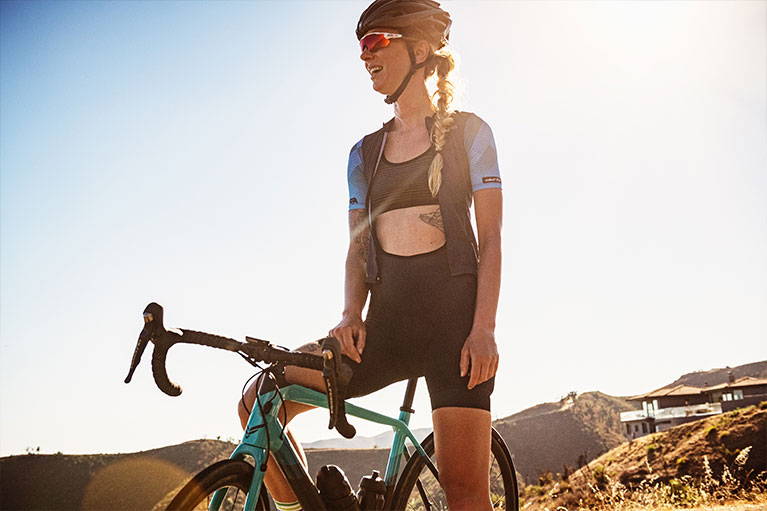 DETAILED TECHNICAL SPECIFICATIONS
VERSION
VR | 8
SERIES
VR (A-3.0)
MODEL
VR | 60
MARKET
NA
PRICE
$ 1,249
FINISH
1) Pewter 2) Glow Green
MODEL CODE
1) FB-21A-VRA60-PR-FA 2) FB-21A-VRA60-GG-FA
MODEL # M3
1) BBJAA11 2) BBJAA12
SIZES
7 | 43, 47, 51, 54, 56, 58, 61cm
FRAME
Felt VariableRoad 3.0 | SuperLite aluminum
FRAME TECHNOLOGIES
Custom Butted tubing / Hydroformed tubing / SuperSmooth welding
BOTTOM BRACKET TYPE
Press-Fit | BB386
BRAKE TYPE, REAR
Disc, Flat Mount | 25mm thickness, Ø140mm minimum rotor
DERAILLEUR HANGER TYPE, FRONT
Band | Ø31.8mm
DERAILLEUR HANGER TYPE, REAR
Standard Mount | TA 12×142 road, replaceable, aluminum
HEAD-TUBE TYPE
Felt ControlTaper | 43, 47cm: 1.125″ / 51, 54, 56, 58, 61cm: 1.125-1.5″
PROTECTOR TYPE
Clear vinyl for chain slap protection
ROUTING TYPE
Internal | mechanical specific
SEAT POST / CLAMP TYPE
Standard | 27.2mm post, 31.8mm clamp / 6061 aluminum, Cr-Mo bolt
WHEEL TYPE
700c
TIRE MAX (CLEARANCE)
34mm (4mm)
FORK
Felt VariableRoad 3.0 | UHC Advanced carbon fiber
HEADSET
43, 47cm: IS (IS-2) / 51, 54, 56, 58, 61cm: IS (NO.42)
AXLE, FRONT
TA 12×100
AXLE, REAR
TA 12×142
FORK TECHNOLOGIES
Monocoque construction / Integrated crown race
BRAKE TYPE, FRONT
Disc, Flat Mount | Ø140mm minimum rotor
FORK OFFSET
43, 47cm: 52mm / 51, 54, 56, 58, 61cm: 50mm
HEADSET SPECIFICATION
Top Cap: Devox Variable Angle stem / Top Cover: Felt VariableHeight (20mm PC, 4.5mm aluminum) / Bearings: FSA integrated sealed cartridge / Spacers: FSA nylon (10mm, 2x5mm) / Compression Device: for carbon steerer tube / Crown Race: fork integrated
AXLE, FRONT SPECIFICATION
Devox AxleTA 128.5 | 123mm + 5.5mm head, M12 x 1.5P x 16mm, Switch lever compatible
AXLE, REAR SPECIFICATION
Devox AxleTA 172-9 | 163mm + 9mm head, M12 x P1.0 x 19mm for Syntace X-12, Switch lever compatible
DRIVETRAIN
2×8-speed
SHIFTERS
Shimano Claris R2000
DERAILLEUR, FRONT
Shimano Claris R2000, band type, Ø31.8mm
DERAILLEUR, REAR
Shimano Claris R2000, short cage
CRANK
Shimano Claris R2000, 50/34T
BOTTOM BRACKET
Token Ninja Lite, BB386 for Shimano (24mm)
CASSETTE
Shimano HG318, 11-34T
CHAIN
Shimano HG71
PEDALS
Road platform pedal
CRANK LENGTH
43, 47cm: 165mm / 51cm: 170mm / 54, 56cm: 172.5mm / 58, 61cm: 175mm
BRAKE CALIPERS
Tektro MD-C550, dual piston disc, flat mount
BRAKE ROTORS
Tektro TR-22, 160mm
WHEELS
Devox WheelRDS.A3 | 23/21
TIRES
Vittoria Zaffiro V, wire bead, 700x30c
TIRE COMPATIBILITY
Tubeless Compatible
RIMS
Aluminum
RIM DEPTH
23mm
RIM WIDTH, INSIDE
21mm
HUB, FRONT
Devox HubRDF.2 | J-Bend, 6-bolt, 28h, TA 12×100
HUB, REAR
Devox HubRDR.2 | J-Bend, 6-bolt, 28h, TA 12×142, 11-speed
SPOKES
J-Bend, 2.0, stainless steel, black
NIPPLES
Brass, black
HANDLEBAR
Devox DBar.A2
STEM
Devox StemR.A2 VA
GRIPS / TAPE
Additional comfort gel padding, Felt VelvetGel tape with 3M reflective base, and reflective Felt Bubble-Tech F-Wing bar end plugs
HANDLEBAR CLAMP DIAMETER
31.8mm
HANDLEBAR DROP
125mm
HANDLEBAR REACH
65mm
HANDLEBAR WIDTH
43, 47cm: 38cm / 51cm: 40cm / 54 – 56cm: 42cm / 58 – 61cm: 44cm
STEM CLAMP DIAMETER
31.8mm
STEM ANGLE
±8°/±16°
STEM LENGTH
43cm: 70mm / 47cm : 80mm / 51cm: 90mm / 54, 56cm: 100mm / 58cm: 110mm / 61cm: 120mm
SEATPOST
Devox Post.A3
SADDLE
Devox Seat.MIG
SEATPOST OFFSET
0mm
SEATPOST LENGTH
43, 47, 51cm: 300mm / 54, 56, 58, 61cm: 330mm
EXTRAS
Carbon assembly paste
WEIGHT
23.25 lb, 10.57 kg
WEIGHT DISCLAIMER
The most accurate way to determine a product's weight is to have your local dealer weigh it for you. Because we understand that weight is an important metric, we strive to list it when possible. When listed, weight is based on a single sample in a specific size and with all items as shown in the photo. It is not an exact indication of what your bike or frame will weigh, as there are tolerances in many variables involved (size, finish, hardware, components, and accessories). Felt continues to be an industry leader in weight and performance.
SPECIFICATION DISCLAIMER
Specifications subject to change without notice.
RIDER INSEAM
CM / INCHES Measured from crotch to floor.

43cm
47/48cm
51cm
54cm
56cm
58cm
61cm

144.7 -152.4 cm
4'9"-5'0"

152.4 -167.6 cm
5'0"-5'5"

167.6 -172.7 cm
5'5"-5'8"

172.7 -177.8 cm
5'8"-5'10"

177.8 -182.8 cm
5'10"-6'0"

182.8 -187.9 cm
6'0"-6'2"

187.9 -195.5 cm
6'2"-6'5"

67.3 -71.2 cm
26.5"-28.0"

75.1 – 76.2 cm
29.6''-30.0"

77.9 -82.0 cm
30.7"-32.3"

81.0 -85.0 cm
31.9"-33.5"

84.0 -87.1 cm
33.1"-34.3"

87.3 -91.1 cm
34.4"-35.9"
VR (3.0)
| | | | | | | | |
| --- | --- | --- | --- | --- | --- | --- | --- |
| | XXS | 43cm | XS | 47cm | S | 51cm | M | 54cm | L | 56cm | XL | 58cm | XXL | 61cm |
| (A) HEAD TUBE ANGLE | 70.3 | 71.3 | 72 | 72.5 | 72.5 | 72.5 | 72.5 |
| (B) SEAT TUBE ANGLE | 75.3 | 74.7 | 74.5 | 74 | 73.5 | 73 | 73 |
| (C) TOP TUBE LENGTH (EFFECTIVE) | 495 | 510 | 525 | 545 | 563 | 580 | 595 |
| (D) HEAD TUBE LENGTH | 115 | 130 | 145 | 165 | 185 | 205 | 225 |
| (E) SEAT TUBE LENGTH (CENTER TO TOP) | 410 | 430 | 450 | 480 | 500 | 520 | 550 |
| (F) STAND OVER HEIGHT | 665 | 687 | 708 | 737 | 757 | 777 | 805 |
| (G) BOTTOM BRACKET DROP | 72 | 72 | 70 | 70 | 70 | 70 | 70 |
| (H) REAR CENTER | 412 | 412 | 415 | 415 | 415 | 417 | 417 |
| (I) FRONT CENTER | 576 | 580 | 583 | 595 | 608 | 620 | 635 |
| (J) WHEELBASE | 977 | 981 | 989 | 1000 | 1013 | 1027 | 1042 |
| (K) FORK LENGTH | 380 | 380 | 380 | 380 | 380 | 380 | 380 |
| (L) FORK OFFSET | 52 | 52 | 50 | 50 | 50 | 50 | 50 |
| (M) STACK | 521 | 539 | 555 | 576 | 595 | 614 | 633 |
| (N) REACH | 355 | 362 | 369 | 379 | 386 | 392 | 401 |
VR (A-3.0)
| | | | | | | | |
| --- | --- | --- | --- | --- | --- | --- | --- |
| | XXS | 43cm | XS | 47cm | S | 51cm | M | 54cm | L | 56cm | XL | 58cm | XXL | 61cm |
| (A) HEAD TUBE ANGLE | 70.3 | 71.3 | 72 | 72.5 | 72.5 | 72.5 | 72.5 |
| (B) SEAT TUBE ANGLE | 75.3 | 74.7 | 74.5 | 74 | 73.5 | 73 | 73 |
| (C) TOP TUBE LENGTH (EFFECTIVE) | 495 | 510 | 525 | 545 | 563 | 580 | 595 |
| (D) HEAD TUBE LENGTH | 115 | 130 | 145 | 165 | 185 | 205 | 225 |
| (E) SEAT TUBE LENGTH (CENTER TO TOP) | 410 | 430 | 450 | 480 | 500 | 520 | 550 |
| (F) STAND OVER HEIGHT | 672 | 689 | 709 | 737 | 757 | 776 | 803 |
| (G) BOTTOM BRACKET DROP | 74 | 74 | 72 | 72 | 72 | 72 | 72 |
| (H) REAR CENTER | 415 | 415 | 417 | 417 | 417 | 417 | 417 |
| (I) FRONT CENTER | 576 | 580 | 584 | 595 | 608 | 620 | 635 |
| (J) WHEELBASE | 980 | 984 | 990 | 1001 | 1014 | 1026 | 1041 |
| (K) FORK LENGTH | 380 | 380 | 380 | 380 | 380 | 380 | 380 |
| (L) FORK OFFSET | 52 | 52 | 50 | 50 | 50 | 50 | 50 |
| (M) STACK | 523 | 541 | 557 | 578 | 597 | 616 | 635 |
| (N) REACH | 355 | 362 | 369 | 379 | 386 | 392 | 401 |